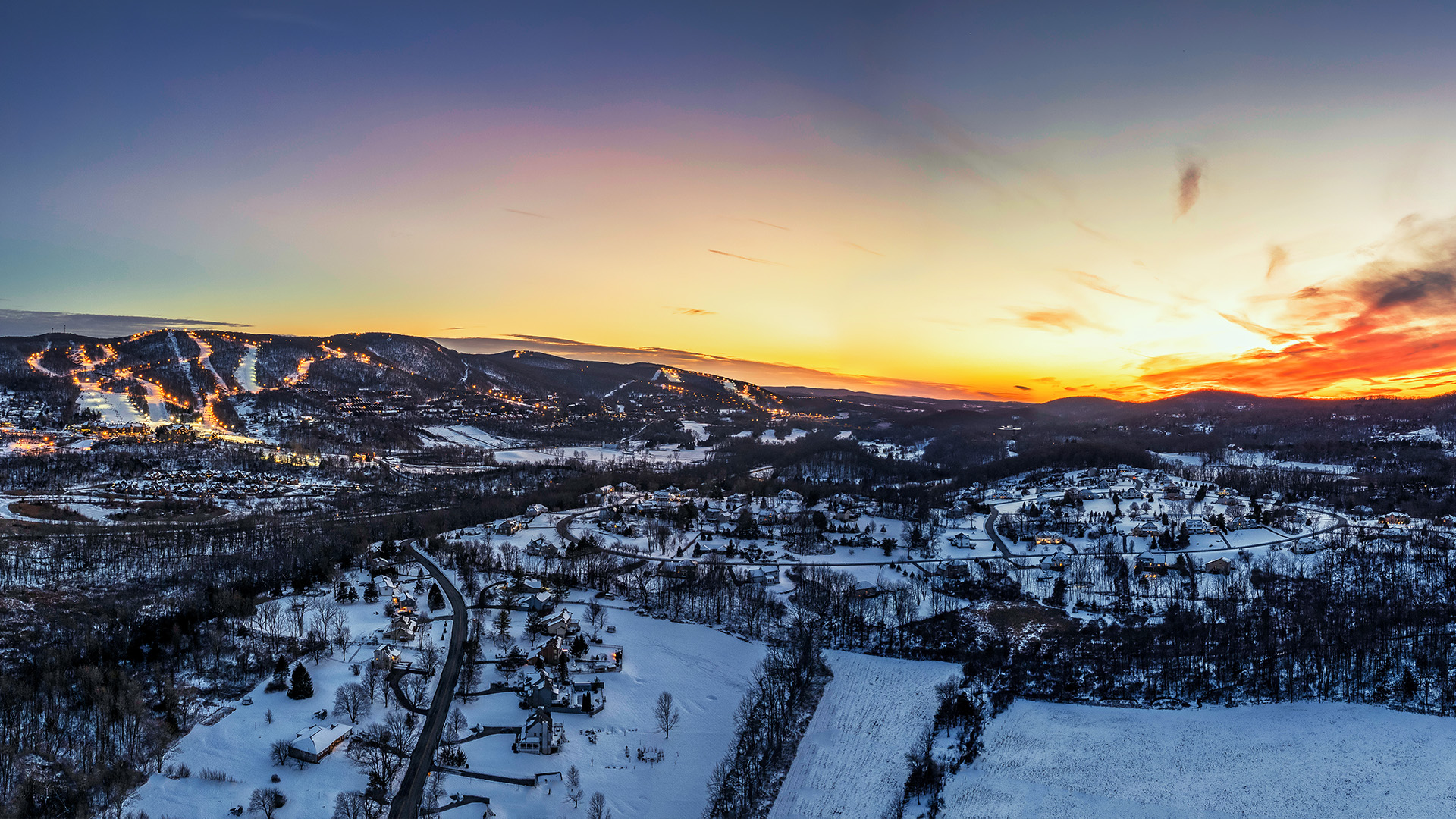 Mountain Report
Monday, February 6th 2023
Monday is here and we're thrilled for another exciting day ahead as the Special Olympics of NJ are in town today and tomorrow for their 44th Winter Games. Come on out and cheer on over 200 incredible athletes and have a blast on the slopes with partly skies and a high of 44º.
After a weekend full of terrain expansion we've got 30 trails on the map for today's adventures. Come on out and explore all 4 peaks. With 6 lifts spinning, 22 features in the park & you're bound to have a great time. Please note: Jumping Jack, Drivet's Drop & Buddy's Way will be closed for a terrain park build today.
For today, the Special Olympics of NJ will be taking place at Vernon Peak and will be racing in the Learning Area, on Sugar Slope & Garden State. Please be mindful of these temporary trail closures and plan ahead for your visit because The Market & Schuss will be closing at 3pm for public for event set-up. Stick around until 7:30pm for their Opening Ceremony with Fireworks and a Torchlight Parade on the mountain.
See you out there,
Jackie
Blackout period for SNOW Value Passholders – Black Out Dates: Feb 18-21.
Please Note:
We are a cashless resort.
For our Season Passholders & Triple Play Cardholders… your passes will be available for pick-up on your first visit with us this season. Bring your QR code to one of our Guest  Experience Ambassadors for an easy and simple pass pick-up.
Uphill access is for Season Passholders only and follows a specific route. More information can be found here.
For SNOW Value Passholders, here are the following blackout periods:

  Feb 18-21.

Hours are subject to change at any time.
Weather Forecast
| Day | 12 Hour Snow | Weather | High/Low | Wind |
| --- | --- | --- | --- | --- |
| | 0" | Clear | 22° | N 6 mph |
| Tue 7 | 0" | Partly Cloudy | 37° | SSE 7 mph |
| | 0" | Mostly Cloudy | 35° | SW 12 mph |
| Wed 8 | 0" | Mostly Sunny | 41° | WNW 11 mph |
| | 0" | Mostly Clear | 30° | WNW 4 mph |
| Thu 9 | 0" | Rain/Snow | 42° | SSE 8 mph |
| | 0" | Windy | 43° | SSW 18 mph |
| Fri 10 | 0" | Windy | 49° | W 14 mph |
| | 0" | Cloudy | 34° | NNW 7 mph |
| Sat 11 | 0" | Mostly Cloudy | 34° | NNW 11 mph |
Trail & Lift Status
| Lift | Peak | Status | Hours |
| --- | --- | --- | --- |
| Sugar Quad | Vernon Peak | Closed | 9am-9pm |
| The Cabriolet | Vernon Peak | Open | 9am – 9pm |
| Vernon Triple | Vernon Peak | On Reserve | |
| Granite Peak Quad | Granite Peak | Open | 10am – 8:30pm |
| South Peak Express | South peak | Open | 12pm-9pm |
| Bear Peak Express | Bear Peak | Open | 12:30pm – 8pm |
| Sojourn Double | South Peak | Closed | |
| Magic Carpet #1 | Vernon Peak | Closed | |
| Magic Carpet #2 | Vernon Peak | Open | 9am-7pm |
| Trail | Peak | Difficulty | Status | Notes |
| --- | --- | --- | --- | --- |
| Learning Area | Vernon Peak | Beginner Slope | Open | Special Olympics Temporary Closure |
| Upper Horizon | Vernon Peak | Beginner Slope | Open | |
| Lower Horizon | Vernon Peak | Beginner Slope | Open | |
| Cab Ride | Vernon Peak | Beginner Slope | Open | |
| Sugar Slope | Vernon Peak | Beginner Slope | Closed | Special Olympics Temporary Closure |
| Triple Bound | Vernon Peak | Beginner Slope | *On Reserve* | |
| Red Fox | Granite Peak | Beginner Slope | Open | |
| Twist | Vernon Peak | Freestyle Terrain | Open | |
| Matchmaker | Vernon Peak | Freestyle Terrain | Closed | |
| Sayonara | Vernon Peak | Intermediate Slope | Open | |
| Fox Tail | Vernon Peak | Intermediate Slope | Open | |
| Garden State | Vernon Peak | Intermediate Slope | Open | Special Olympics Temporary Closure |
| Great Northern | Vernon Peak | Intermediate Slope | Open | |
| Indian Pass | Vernon Peak | Intermediate Slope | Open | |
| Independence Pass | Vernon Peak | Intermediate Slope | Closed | |
| Khyber Pass | Vernon Peak | Intermediate Slope | Closed | |
| Straightaway | Vernon Peak | Difficult Slope | Closed | |
| Lower Straightaway | Vernon Peak | Difficult Slope | Closed | |
| Zero-G | Vernon Peak | Difficult Slope | Closed | |
| Osprey | Granite Peak | Beginner Slope | Open | |
| Charlie's Run | Granite Peak | Intermediate Slope | Open | |
| Red Fox | Granite Peak | Beginner Slope | Open | |
| Doe Run | Granite Peak | Intermediate Slope | Open | |
| Silver Fox | Granite Peak | Intermediate Slope | Open | |
| Grand Prix | Granite Peak | Difficult Slope | Closed | |
| Southern Sojourn | Granite Peak | Difficult Slope | Closed | |
| Canyon | South Peak | Freestyle Terrain | Open | |
| Lift Line | South Peak | Freestyle Terrain | Open | |
| Giant Steps | South Peak | Freestyle Terrain | Open | |
| Red Tail | South Peak | Freestyle Terrain | Closed | |
| Jumpin Jack | South Peak | Freestyle Terrain | Closed | Terrain Park Build |
| Lark | South Peak | Freestyle Terrain | Open | |
| Drivets Drop | South Peak | Freestyle Terrain | Closed | Terrain Park Build |
| Buddy's Way | South Peak | Freestyle Terrain | Closed | Terrain Park Build |
| The Gully | South Peak | Freestyle Terrain | Open | |
| Bakersfield | South Peak | Freestyle Terrain | Open | |
| Cloud 9 | South Peak | Freestyle Terrain | Open | |
| Tail Spin | South Peak | Freestyle Terrain | Open | |
| Race Trail | Bear Peak | Difficult Slope | Open | |
| Big Bear | Bear Peak | Difficult Slope | Open | |
| Kamikaze | Bear Peak | Difficult Slope | Open | |
| Al's Alley | Bear Peak | Difficult Slope | Closed | |
| Wacky Way | Bear Peak | Difficult Slope | Closed | |
| Bunks Bank | Bear Peak | Intermediate Slope | Open | |
| Gorge Run | Bear Peak | Intermediate Slope | Open | |
| Halley's Comet | Bear Peak | Freestyle Terrain | Closed | |
| Arena | Bear Peak | Freestyle Terrain | Open | |
Operating Hours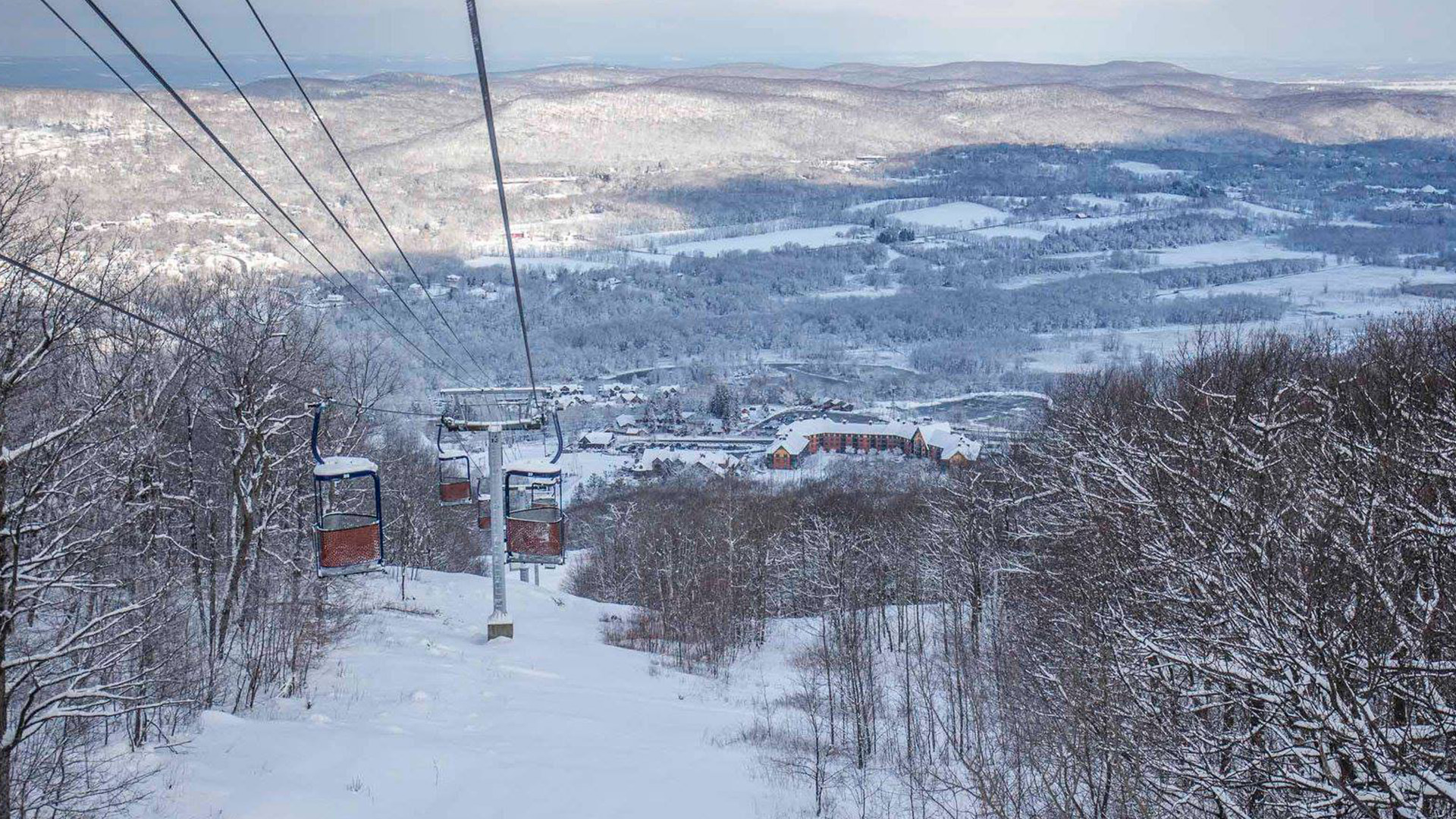 Vernon Peak
| | |
| --- | --- |
| Monday – Friday | 9AM – 9PM |
| Saturday & Sunday | 9AM – 9PM |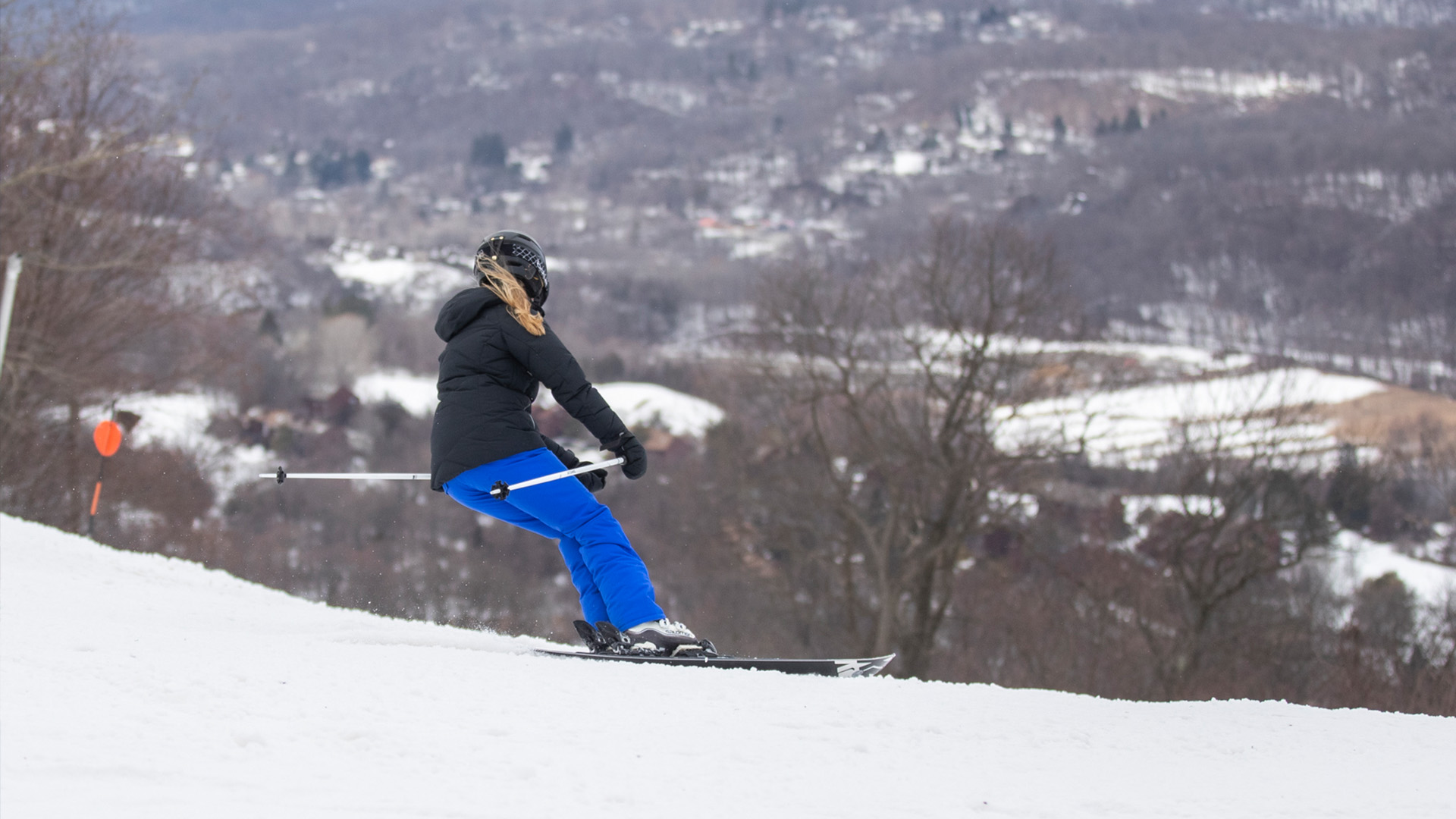 Granite Peak
| | |
| --- | --- |
| Monday – Friday | 10AM – 8:30PM |
| Saturday & Sunday | 10AM – 8:30PM |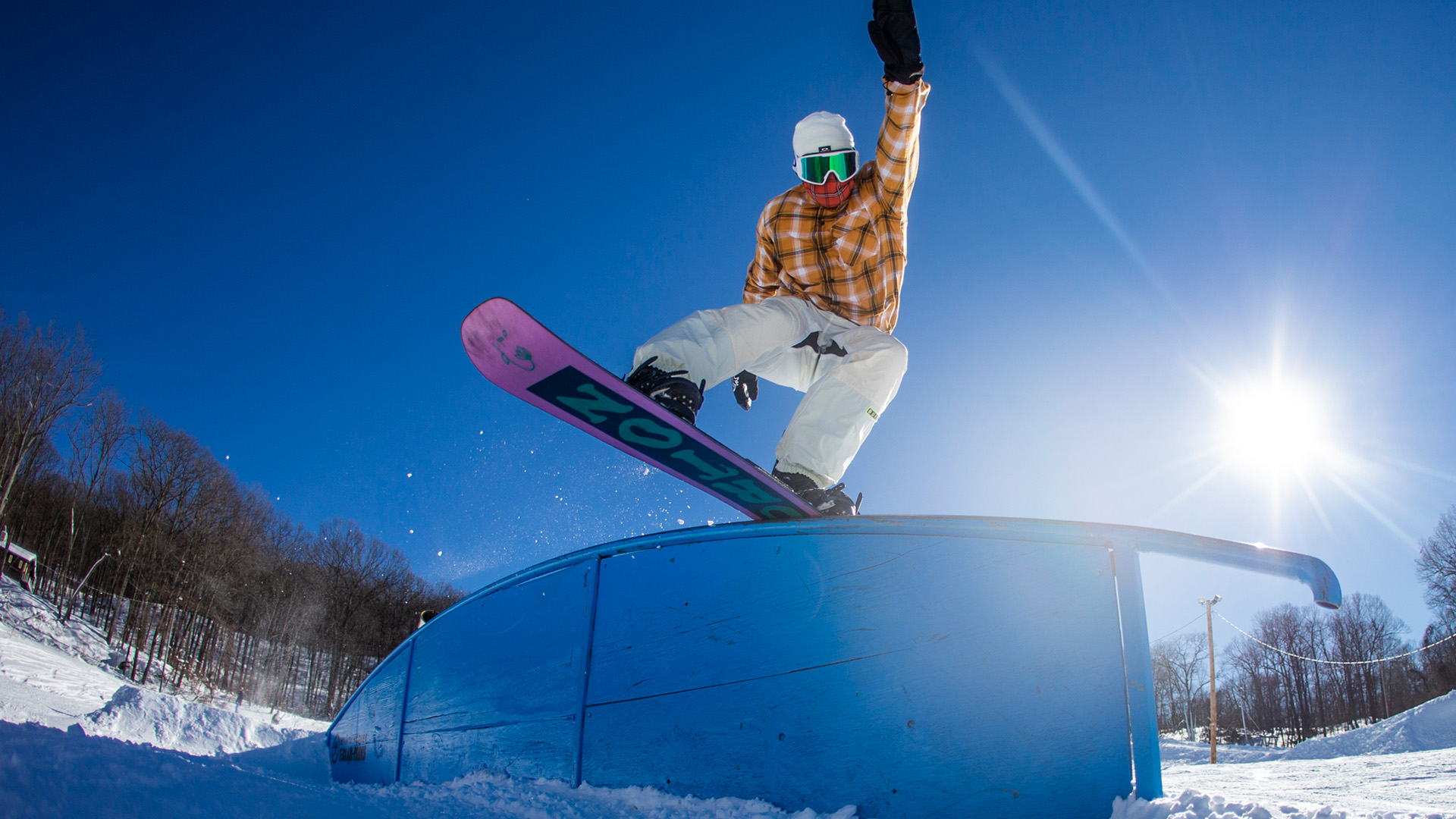 South Peak
| | |
| --- | --- |
| Monday – Friday | 12PM – 9PM |
| Saturday & Sunday | 9AM – 9PM |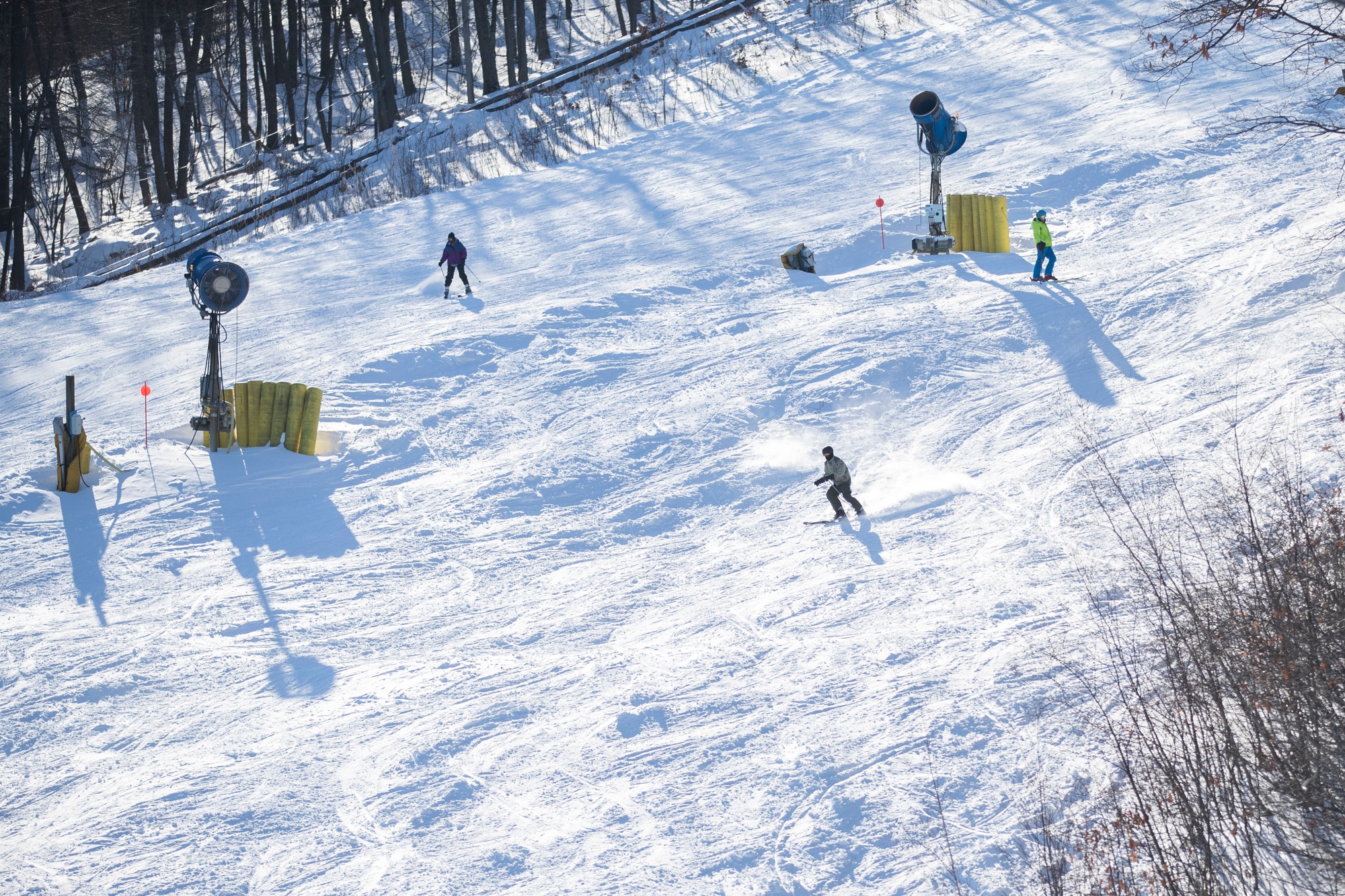 Bear Peak
| | |
| --- | --- |
| Monday – Friday | 12:30PM – 8PM |
| Saturday & Sunday | 9AM – 8PM |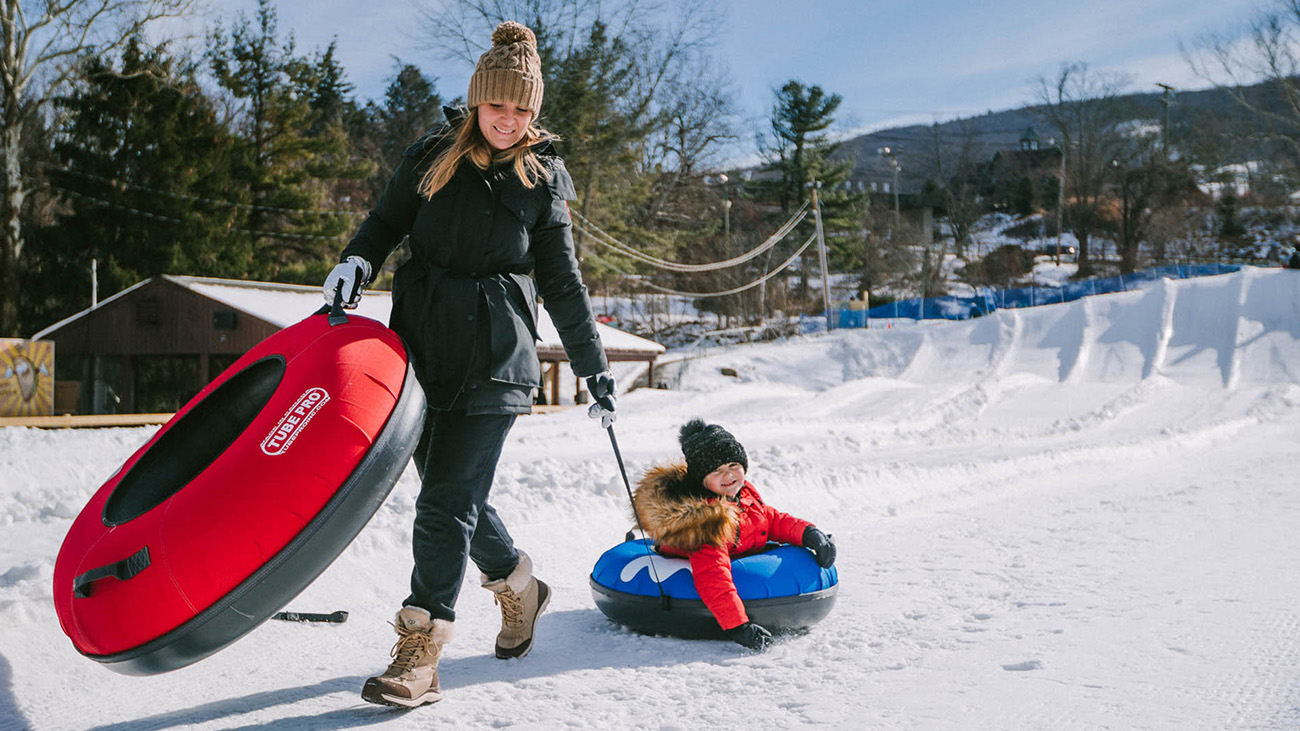 Snowtubing
| | |
| --- | --- |
| Thursday | 4PM – 8PM |
| Friday – Sunday | 10AM – 8PM |
| Monday – Wednesday | Closed |