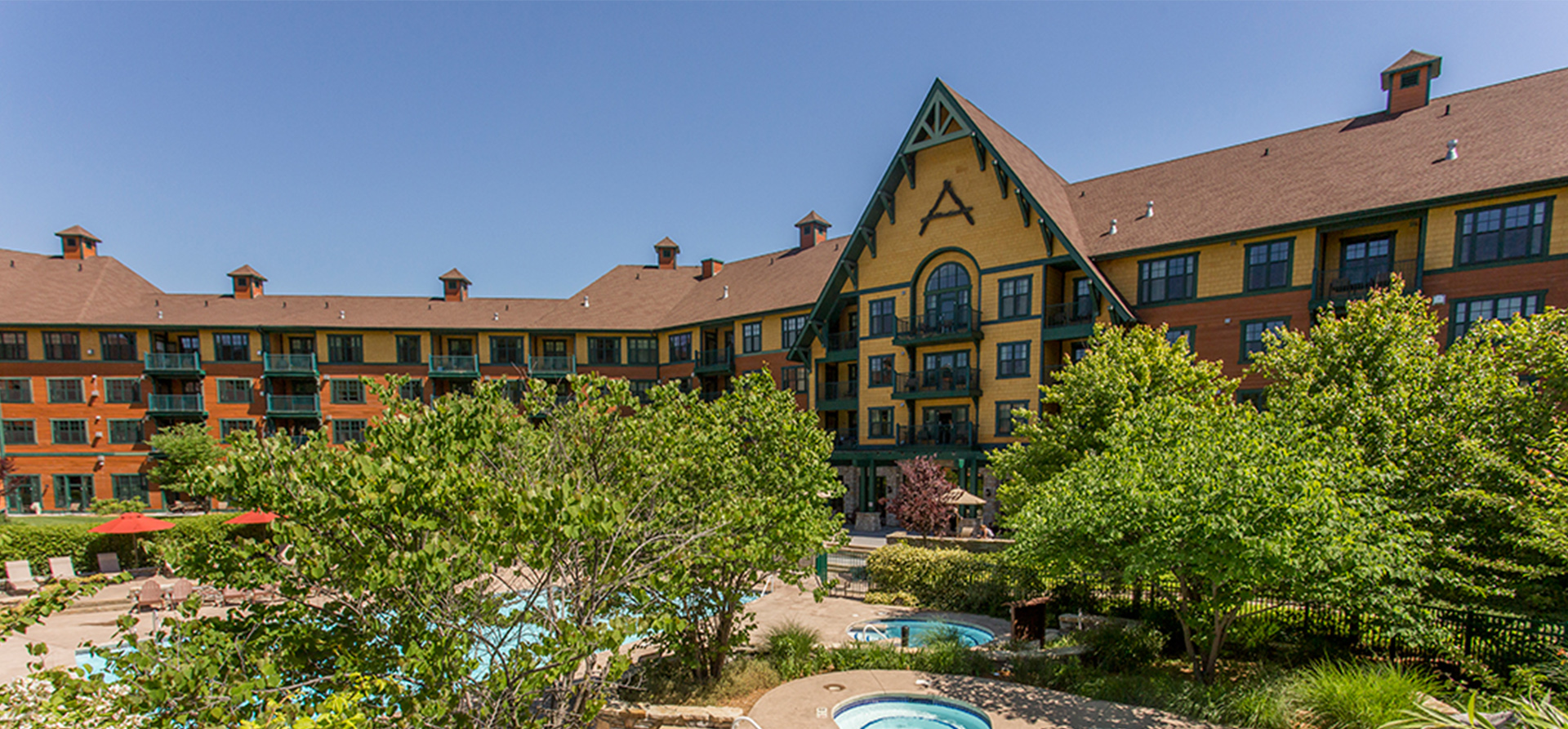 Appalachian Hotel Policies
We are currently working to upgrade our 
lodging
 reservation system to create the best possible experience for our guests. Because of this upgrade, we are unable to take 
lodging
 reservations until approximately the last week of March.  If you are looking to book a room at The Appalachian for the month of March, please contact our Reservations Specialists at 973-864-8019. If you would like to book 
lodging
 for the future, please check back with us here after March 27th. Thank you.
Guest staying at the Appalachian Hotel:
The Appalachian is the perfect overnight destination for visitors to Mountain Creek, offering slopestyle accommodations right at the base of Vernon Peak. We provide parking for one vehicle on property. Any additional vehicles should use the Resort parking available across Route 94 from the Hotel.
Mountain Creek Resort Information:
For the latest resort information, including mountain conditions and upcoming events, please visit our website MountainCreek.com or follow us on Facebook or Instagram.
Room Cancellation Policy:
Cancellations must be made 72 hours prior to arrival, or your credit card will be charged a penalty fee of 50% of your total stay. Same-day cancellations are charged 100%. If your reservation is not cancelled, you will be considered a no show and your credit card will be charged the full rate of the reservation. To cancel your reservation, please call 973-827-2000. We are open 7 days a week.
Modifying Your Reservation:
Please note that length of stay changes, date changes, as well as package changes in type or additions or subtractions may result in a rate change or additional fees.
Check-In and Check-Out Policies:
Check-in for the Appalachian Hotel is after 4pm. Check-out time for resort guests is 11am.
Requests for Early Check-In are based on availability and can only be made at the Front Desk the day-of the reservation. If we are able to accommodate an early check-in, there will be a $40 fee. Early check-in is considered before 2pm.
Resort Policies:
All guestrooms, condos, common areas and restaurants are non-smoking. There is a $250 penalty for smoking.
Total payment is due at check-in and a valid credit card must be presented upon check-in. Credit cards are authorized for the entire value of your stay plus $150.00 per night for security purposes/charging privileges. If you are paying with a debit card and wish to use this to pay for your room, this $150.00 authorization will take between 10 business days to 3 weeks to be released from your account depending on the institution you use. The hotel releases all authorizations upon check-out.
Driver's license and vehicle information must be presented upon check in.
All packages require vouchers that must be picked-up at check-in.
There must be at least one guest per room who is a minimum of 21 years of age.
Pets are not permitted at Mountain Creek Resort (hotel or condominiums). There is a $200 penalty for bringing pets. Call in advance to lodge your pet locally while you enjoy your stay with us. We suggest The Pet Spa and Resort (open daily 7:30 AM – 6:00 PM), located at 3222 Route 94 in Franklin, New Jersey. Call 973-827-8881 or visit www.petsparesort.com.