Team Newsletter – January
SNOW Partners Mission Statement
"To Enhance the Lives of our Team, Guests and Partners by Building Lasting Connections."
Nominate Someone For A Reach Award
Know someone who deserves an extra special shout-out? Nominate them for a reach award today. Click the button below to get started.
Resilient. Ethusiastic. Adventurous. Community Minded. Hungry For Improvement.
Monthly Award
Team Member of the Month (November)
Gail Hayes, Accounting
Team Member of the Month (November)
Chase Sanders, Food & Beverage
Team Member of the Month (December)
Louise Staley, SASS Blazer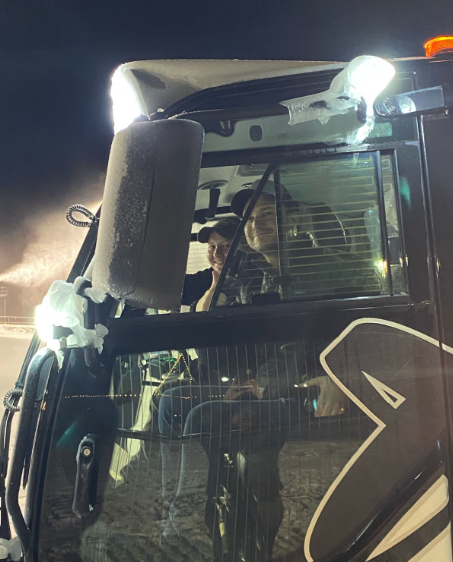 Team Survey
We want your feedback. Please take a moment to fill out the weekly Team Member Survey. Share your ideas, concerns and questions every week to help make our Team the best it can be! ……….Take the Team survey today!
We also have computers available in the Human Resources Office to take the survey any time.
What's New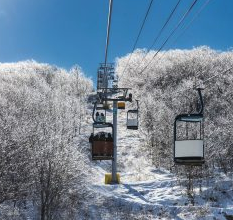 Public Events
– NJ Special Olympics (February 6-7) – Snowshoe Invasion (February 25th) – Hedda Memorial (February 25th)
Team Events
– Team Member Night @ Schuss: Every Monday – Pizza Days: Presidents Day – Annual Ski Trip to Belleayre Resort: Feb 7th – Family Fun Day: February 27 – End of Season Party: March 8th
Recruitment
Team Referral Leaderboard – Earn Extra Money For Referrals
| Name | Trail | Referrals |
| --- | --- | --- |
| Ryan Calandrillo | GE | 3 |
| Olivia Borino | F&B | 2 |
| James Eccles | Indoor GE | 2 |
| Thomas Howes | Racing Crew | 3 |
| Rachel King | Guest Experience | 2 |
| Matt McCarthy | F&B | 2 |
| Cynthia Schneider | Lift Ops | 2 |
Perks & Benefits
Complimentary All-Access Team Member Season Pass
Food & Beverage Discounts
Retail & Rentals Discounts
Lodging Discounts
Team Member Referral Bonus Program
Additional discounts for qualifying family members
Discounts at Big SNOW
Want to learn more about your perks & benefits? Stop by our Team Experience Office.
Health & Wellness
Employee Assistance Program: 800-450-1327
Community Connections
Check out all of our current volunteer opportunities. We encourage all of our team members to take part in the community and these are the perfect way to get started.
Ginnie's House Volunteer Opportunities:
Office Help

Answering phones

Various administrative tasks

Assisting with workshops

Helping with Children's' Functions

Annual holiday party

Annual back-to school fair

Fundraising Events

Item & donation solicitations

Mailings

Event participation & promotion

Fundraiser prep & participation

Community Education Events

Speakers Bureau

Open house

Township days

Farm & Horse Show/NJ State Fair

Education/Awareness Activities
Are you interested? Please contact Andrea Ryker:  973-579-0770 Ext. 701
Ronald McDonald House
Across the NJ area, hundreds of individuals, schools and companies are 
working together to collect pop tabs to benefit Ronald McDonald House 
Charities.  Those pop tabs are then recycled by the charity's recycling 
partner, United Scrap Metal, and the charity will then receive the market 
value of the recycled metal, plus a charitable match from United Scrap 
Metal.  We invite you to join us in supporting families at Ronald McDonald House today.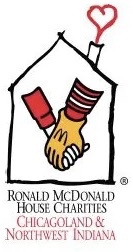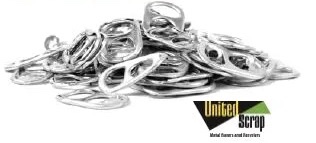 Safety
Prevent Slip, Trip and Falls at Mountain Creek!
Clear a Path:
Clean Spills Quickly
Remove Snow from Sidewalks
Clear Walkways
Keep floors dry
Watch Your Step
Keep an eye for uneven surfaces
Be Aware of your surroundings (Stay off your phone!)
Plan for Prevention
Wear Appropriate footwear (YakTracks!!)
Spread salt on icy surfaces
Take care of your workplace
Yak Tracks
Get handed out for Seasonal TM's at the uniform shop.
Logistics Corner
Reminders:
Time Off Requests
All time off requests must be requested through Paycom and done 2 weeks in advance. If you are going away for multiple days in a row, please put in time off for ALL days even if you are not scheduled. 
The links below will help you navigate your Paycom app, and assist you with scheduling your shifts!
International Student Program (ISP) Corner
Meet Constanza Valentina Gonzalez
Country: Argentina School: University Diego Portales Major: Design Languages: English, German, and Spanish Rehire to Mountain Creek Outdoor Guest Experience Ambassador "My principal qualities are creativity, perseverance and a love of learning. The first one I think is because my major makes me be creative all the time and I think being creative is thanks to my personality. I love to invent new things and create new stuff. Thanks to my creativity I am always improvising in my daily life. The second one is perseverance. I think this one is a gift because meeting people with this quality is not easy. Currently to be more specific my generation has no perseverance in anything and they want everything instantaneously. The last one is my favorite, I love learning in every way possible. If there is something new to learn I will be there, you have to be sure of that. My hobbies are volleyball, ice skating and playing video games."
Meet Diego Ismael Velarde
Country: Peru School: University De Lima Major: International Business Languages: English, Portuguese, and Spanish New Hire to Mountain Creek Lift Operator "I am punctual, responsible, I have the attitude to work under pressure and I have the capacity to work with people in other areas, manage problems and solve them. My hobbies are cycling, listening to music and playing video games. My interests are all related with anime-manga, volleyball and discover new places around the city"
Meet Juan Francisco Lella Gilabert
Country: Argentina School: University Nacional De Cuyo Major: Law Languages: English and Spanish Rehire with Mountain Creek Lift Operator "I am a person who loves to learn new stuff and work hard to achieve my goals. Another quality is that I do not have fear of putting me in situations where mostly everything is unknown for me because I have confidence in my social and personal skills which helps me to overcome those situations. Some of my hobbies and interests are reading different types of books such as novels, biographies, police and terror stories and I am also a futsal player. I am studying law because I want to be an attorney in the future and I want to bring justice with my professional performance. I want to travel a lot, I want to travel the world and visit as many countries as possible. "
Meet Martin Leonardo Bugueno
Country: Chile School: University San Sebastian Major: Public Administration Languages: English and Spanish New Hire with Mountain Creek Lift Operator " I have been learning English for a few years and I know the basics of the language, indications, and how to help people in certain situations. My hobbies and interests are listening to music, playing video games, and playing instruments. For example, I like the bass and the drums so much. "